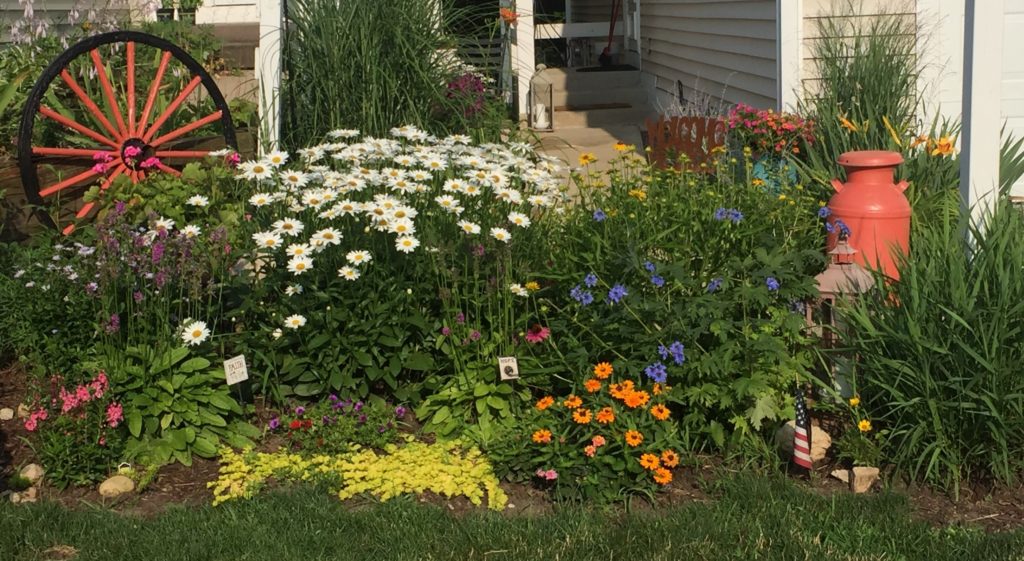 With four inches of snow on the ground, I am starting to think Spring. My garden, above, sleeps under the mulch and snow. I can't wait to wake it up.
Our daughter, Maura, 32, married MJ Johnson, a great guy, Nov. 9. They are busy with their chic lives in Chicago. We were all so exhausted from the nuptials that Christmas was an afterthought in Madison. Our elder daughter, Kait, 34, joined us for Christmas dinner in between her odd jobs and nanny family. Husband Tom and I puzzled at the houseful of decorations and the tree. We entered a new stage of empty nesting. We will put up the lights next year for ourselves and hope the kids find time to come home. It feels good to focus on ourselves after so many years of parenting. We still hope the kids come home. Don't get me wrong. Pre-retirement mimics those days when we were in our 20s with no daily obligations except to our jobs. It's an odd sense of loss and freedom.
Tom said the other day, "Aren't you glad you don't have to drive the girls to daycare today," as the wind whipped the trees and the temps dropped into the single digits. Yes, I was glad.
I am still working hard and finding work, mostly through my women friends. I love those gals. The stipends protect our retirement savings. 2019 was a good year. We have plans to make 2020 even better.