Happy Clients
Individuals and organizations seeking reputation management counseling require discretion and one-on-one coaching. As founder of Ellen Foley Ink,  Ellen Foley meets privately on a 24/7 basis when crises occur or when longer term plans need strategic focus. Ellen also creates evocative campaigns that have been very successful. One involved convincing the Greater Madison electorate to increase their own taxes to support a $134 million building plan for the technical college. No one thought the campaign would succeed. A social media component and strong website and meeting materials created a recipe for success that other school districts follow.
Ellen's 25-plus years as an executive, writer, creative director and an editor — and many more years as a reporter, speaker, author and community leader —  brings unique assets to individuals or businesses who need to avoid the headlines or shine through them. Her product messaging in the health insurance industry lead to millions of dollars of lead generation and supported profitable lines with fresh imaging and messaging to maintain the profit margin. She continues all this work today as a consultant and you can read about some of them below.
Values Project uses environmental graphic design at Madison corporation
Challenge: Follow up a brand refresh with values identified by employees so the entire company could "behave into the brand."
The PowerPoint above gives a visual look at a Values Project that followed a branding refresh at a medium-sized Madison Company. The Corporate Communications team under my supervision created a campaign using environmental graphic design to share values across three states and five offices.
Brand Refresh with prize-winning videos
Challenge: A medium-size financial services company in Madison Wi.  needed to tweak its brand to reflect changes in the industry. The Corporate Communications Team that I led produced these evocative videos as a way to explain the two-year journey to get to a family of brands that employees could support.  The foundation of the brand was to clarify who the company was and to increase revenue with awareness. The long-term goal was to create a brand-centric culture over time.
Health Solutions https://vimeopro.com/wpsic/wps-health-solutions
MVH https://vimeopro.com/wpsic/wps-military-and-veterans-health
GHA https://vimeopro.com/wpsic/wps-government-health-administrators
Arise https://vimeopro.com/wpsic/arise
Epic https://vimeopro.com/wpsic/epic-brand-story
Social Media for Online Sales Company
Challenge: A local company that sells electronic equipment needed to upgrade its social media complement to the sales effort.
Solution: Foley Ink created a plan that included using a Facebook contest to promote a Summerfest sponsorship by the company and keying content to the music genre featured on the Summerfest stages. The content included posts and video. Ellen wrote copy, edited posts, advised on Facebook tactics and rules and was on the ground at Summerfest working with videographers and doing live posts from the event. The project met its goal of increasing engagement and views of the Facebook site. The full-time employees learned a new way of doing a Facebook campaign. See the results in the PowerPoint and report linked below.
Higher Education
Challenge: The Morgridge Center of Public Service, the University of Wisconsin-Madison center for volunteer opportunities and service learning, could no longer support in 2012 a key transportation program for student volunteers. A generous endowment at one time could pay the bills. However, dramatic increases in student involvement outpaced funds from the endowment. The university center had to overcome the myth that it was well funded. It needed to raise $60,000 in four months. Solution: Working with the center's director, Foley Media Group engaged colleagues at Rippe Keane Marketing to freshen the Center's logo and "mark". Ellen wrote a case statement for fundraising. The statement helped staff and leaders understand the tremendous growth of the center and its funding challenges. Within 30 days, we had created a folder with content cleaned from the case and within 45 days we delivered to a delighted staff the folder and inserts to be used in fundraising visits.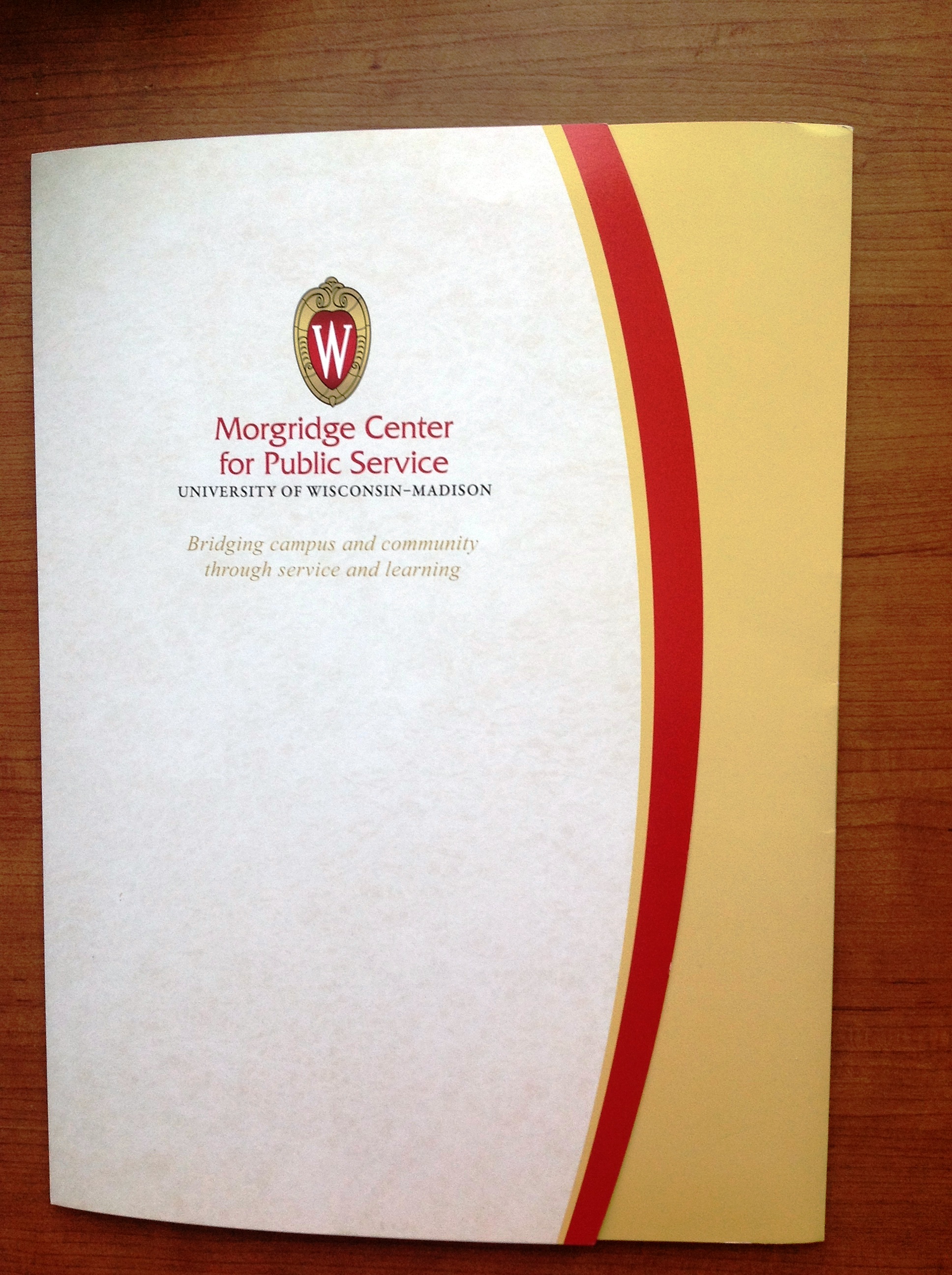 We then helped the center director target potential donors and advised on a messaging strategy that included a series of breakfasts with community VIPs and media leaders to solicit thoughts, ideas and recommendations on how to proceed with a winning development strategy. Press releases about events became more professional and distribution increased. The center staff began initial efforts to leverage events and awards for fundraising. Foley Media Group led the effort to professionally produce a folder that housed evocative fundraising appeals keyed to innovative programs so community VIPs knew the center was following best practices and gaining momentum in fundraising/awareness.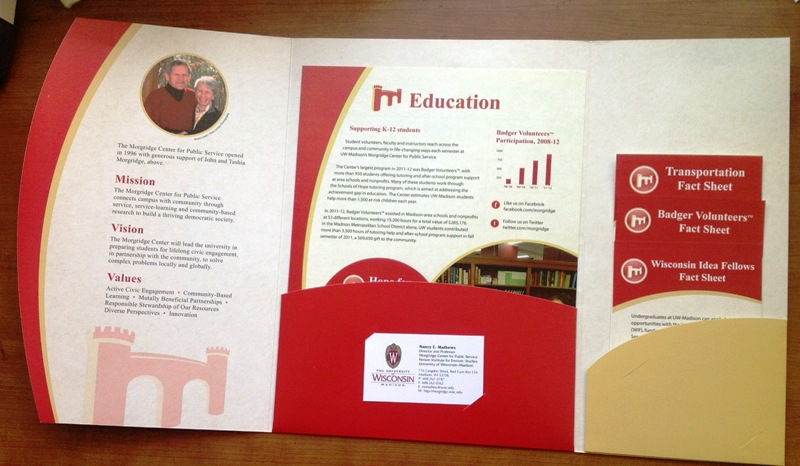 The key message to the campus and city communities was that without support, vulnerable children and adults would lose services provided by UW-Madison volunteers, who would no longer have transportation to distant but needy sites.
Measurable success: The center director received about $60,000 in funding just before the deadline. Two major media outlets, the Wisconsin State Journal and madison.com, its website in the region, and Madison Magazine wrote supporting editorials or columns about the effort. Staff learned how to create relationships with the media.
The Referendum
Challenge: After a year of debate, Madison College decided to ask voters for $134 million in new taxes to renovate its campus. In an anti-tax environment, Ellen Foley, then an employee of the college, recommended, and the board of trustees agreed that we would run the campaign in a tight timeline of eight weeks to concentrate our message. Our team of three partnered with many College leaders and departments after Ellen was named referendum leader. Solution: Exquisite message development and management led to sophisticated internal and external communications, which included:
A pre-campaign engagement survey that informed our messaging and build buy-in from faculty, students, staff and business leaders
Education groups in three suburbs led by faculty
Mailed class timetables that included education messages for more than 300,000 district families
Editorial meetings and personal outreach to all media outlets securing 100 percent support
Advertising in local media outlets
Targeted messages in media to swing voters, women and independents
Twitter campaign, new to the college
Crowd-sourcing contest through a website about the future of the college
8,000 informational folders for the community
Door knocking in targeted neighborhoods
Bi-weekly emails for 90,000 students at the University of Wisconsin-Madison and Madison College
Postcards sent to UW-Madison faculty
Postcards send to independent voters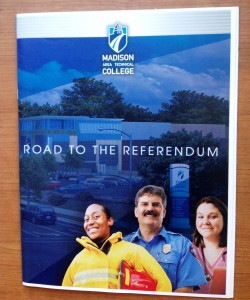 PowerPoint presentations that changed weekly
A video in three versions tailored for audiences
Educational visits with county boards, business groups, civic groups
A white paper that shared our success story with other colleges
Measurable success:  The referendum won by almost 60 percent and the ensuing good feeling led to the formation of  an alumni group and a modern campus.
Small Business
Following is the press release by Foley Ink for a local high-end garden and landscape company. Inserted is and example of the media coverage.
The Bruce Company, Reliable build future through strategic alliance
Middleton — The Bruce Company, the nation's 32nd largest landscape contract business and the largest in Wisconsin, today announced a strategic alliance with a well-known St. Paul-area company in a plan to help both partners thrive as the economy begins to grow again.
Reliable Property Services LLC, the seventh largest snow and ice management company in the country headquartered in Eagan, Minn., with offices and customers throughout Iowa, Minnesota and Wisconsin, will combine its strengths with The Bruce Company's national reputation and expertise in landscape design and construction, along with its 600-acre nursery operation in Verona, which will provide nursery stock to both companies.
Reliable will acquire The Bruce Company's lawn maintenance, snow and ice management operations in Milwaukee and Racine, and its golf course maintenance division. Reliable already has similar operations in Madison and Milwaukee. The Bruce Company, celebrating its 60th anniversary year, will expand its wholesale nursery sales and award-winning landscape design and construction practice to Minnesota and Iowa, where Reliable has year round clients.
The Bruce Company will retain its landscape design and construction business in Wisconsin, including the Milwaukee operations, as well as its seasonal landscape maintenance and snow and ice removal services in the greater Madison area. The Bruce Company's destination retail Garden Center store at 2830 Parmenter St. in Middleton will continue its tradition of premier service and distinctive products. The company will also retain its irrigation and aquatics services for commercial and residential customers.
Bliss C. Nicholson, chief executive officer of The Bruce Company, said Reliable's fit and similar values of exceptional customer care prompted the two companies to pursue this relationship. The partnership will allow The Bruce Company and its employees to serve a larger share of the market in its core businesses with a higher level of service. The partners will remain separate companies but will "swap" or share some operations.
For example, The Bruce Company will continue its residential, commercial and golf course construction efforts. Reliable will take over golf course maintenance operations. Both Nicholson and James Hansen, chairman of Reliable, agreed they found the right partner. "Our partnership will allow The Bruce Company to continue to provide exceptional services for current and prospective clients," Nicholson said. "The Bruce Company plans to do whatever it takes for our business to grow its overall market and to provide more jobs ­— now and over time." Nicholson said he did not expect staff cutbacks at the Middleton or Verona locations.
About 75 workers will be hired by Reliable, and very few staff changes are expected in Milwaukee and Racine, he said. Reliable will retain the existing Bruce Management Team in Milwaukee and Racine.
Dave Weber, a 35-year employee of The Bruce Company and a shareholder, will serve as president of Reliable's Wisconsin operations. He will continue to be based in Middleton. Reliable also will make substantial new investments in equipment and systems. Reliable Property Services LLC is a portfolio company of Private Capital Management of St. Paul, Minn., with offices in Des Moines, Iowa; New Berlin, Wis.; Crystal and Eagan, Minn.
The Bruce Company is a locally owned company begun in 1952, which offers residential and commercial landscaping, landscape maintenance, nursery stock, golf course construction, irrigation, ponds, outdoor lighting, holiday decor installation and snow plowing in addition to its retail garden center store. It is ranked as the nation's 32nd largest landscape construction company and the state's largest in June 2012's annual report called the Green Industry's 150 Largest Contractors supplement by the industry bible, Landscape Management. The company recently offered to sell some of its land near Verona to preserve nearly three miles of frontage along the Sugar River in a proposed agreement with Dane County. The Bruce Company will retain more than 600 acres for its nursery operations south of Madison in the Townships of Verona and Montrose.

Construction Trades
Challenge: Terra Construction in Madison, WI., wanted to announce a complicated Employee Stock Option Plan (ESOP) to all employees in various locations at the same time.
Solutions: Foley Ink created documents to successfully ensure a smooth announcement and media coverage:
Scripts for Executives and Foremen on the announcement to be shared simultaneously
Emails for employees on sites without a foreman to be sent simultaneously
An FAQ giving easy-to-understand ESOP explanations and a timeline
A press release that got good coverage in Madison, Wi and Milwaukee business press
An announcement of changes on the executive team prompted by the ESOP
Following is a link to the press release: Terra Draft Press Release v.3